Joint statement of civil society and media organizations regarding bill on incitement of hatred
We, the undersigned NGOs, believe that Article 2391 of the amendment proposed by the Ministry of Internal Affairs (hereinafter, MIA) to the Criminal Code of Georgia carries a risk of unreasonably restricting freedom of expression and stifling criticism.
The following facts emerged during the period of 26 December -1 February: incitement to violence (5); xenophobia (1); homophobia (7); gender stereotypes (1); anti-Western sentiments (15); stigmatization of persons with downs syndrome (1).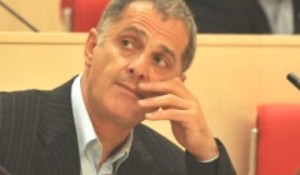 Soso Jachvliani, Georgian Dream: "You know what?! We wouldn't have ended up in this situation if we had kicked the "Nationals" out of the parliament by giving them some drubbing on the way…people long for fairness so much, that they are craving for blood. One person even asked why we did not draw blood out of "Nationals". All these, is the result of impunity!"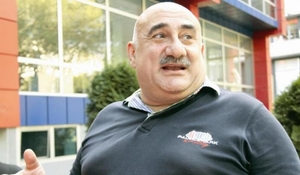 Kviris Qronika, 26 January - 1 February
Gia Korkotashvili, radio anchor: " What are we supposed to do if we have to handle it again, whatever, we will come out , it is a street, with whatever we have got, maybe a double-barreled gun or anything"...
Kviris Qronika, 26 January - 1 February
Soso Jachvliani, Georgian Dream: "Our biggest crime is that we allowed Saakashvili to enter parliament in 2013. Instead, we should have pulled his mother's "thing" on over his head and should have kicked him hard."

Asaval-Dasavali, 26 January - 1 February
Dimitry Chubinidze, journalist: "With late Tea Asatianis writing and journalistic skills, assassinated people were talking to Saakashvili, who himself is awalking dead and rotten. It was quite impressive and emotional…
Current Georgian government showed lack of courage and willpower, because they let Saakashvili leave the country sound and healthy"...

"If you think you are such a "Patriot", don't you have lost territories? Thanks to your idle Saakian?! Go to the woods, go ahead and start guerilla wars, why don't you go ahead and kill Abkhazians and Ossetians, rather than be killed for the sake of dollars as a hired soldier in Donetsk airport!"
"Come on, go ahead and kill Russians, who was fighting with you shoulder to shoulder against Hitler, thanks to Russians your country-Georgia exists! Kill Russians who prevented our children to be sold to some Persian harems to satisfy their needs! On the other hand, today we are without Russians and our wives go to work for Persians voluntarily."
Simon Kiladze, expert: "Turkey considers Adjara as their own territory, they don't deny that, they just let it be for a while. There might be an issue with this any time and we are welcoming them with open heart, we have even built an Airport for them."
Imedi, Imedis Kvira, 1 February
Kirnati village local: "Isn't it better to be Russiafied , than to turn into Turks?"
Rustavi 2, Post Scriptum, 1 February
Remzi Tsintsadze, Kirnati village local: "We ask for Valodia, he gave us the lands (pointing at the bust of Lennin) When Turks concquerred us, he gave people land. My precious soul (Lennin)...
Shota Tsiteladse, Kirnati village local: " We are not fighting for Turkish lands, we are fighting for our lands."
Kviris Qronika, 26 January – 1 February
Rezo Amashukeli, poet: " Someone's brothers found their husbands, someone's husband got married to a man…(I mean a husband of those women that are nervously look in at me from TV programs). We may all die, but will never give my country to those pederast and horny people…
I will, by all means, put them all in one herd of pigs, together with their so called liberal pederasts."
Kviris Qronika, 26 January – 1 February
Rezo Amashukeli, poet: "I am a man, but is pederast also a men? Is that how it is?"
Asaval-Dasavali, 26 December – 1 February

Dito Chubinidze, journalist: "In order to take possession of the building of former shopping center that once belonged to the Borjomi regional cooperation, TBC bank headed by Mamuka Khazaradze signed an agreement with former head of police Mamuka Khvedeliani, who was accused to be gay"…
Jaba Jvania, author: "This is the judge (Merab Jorbenadze) who led the court process of two ecclesiastics (Father Antimoz Bichinashvili and father IothamisBasilaia) with several violations. They were detained on 17 May, 2013 for their attempt to stop the orgy of Sodomists."
January 20, 2015 was the end of "Georgian Dream" and the beginning of "Konchita Nationals"…
It is the finale of "Georgian Dream", however a new concept has started in Georgia, it is "Conchita", the peak of the global and libertarian ideas, their idols are transvestite Vurs and Michael Saakashvili.
Alia, 28 January
Davit Katsarava, actor: "I have nothing to do with you and your kind of people, and will never have!!! you - the LGBTs have gone too far already, it's time for you to hold your backs!!!"
Criticism of gender stereotypes
Tabula, Teorema, 26 Januay & Rustavi 2, Archevani, 27 January
In Tabula TV program Theorema recording was aired, depicting the gender stereotypes by respondent Giorgi addressing the employee of Tabula, who had provided an information to the police about the violation of the law. In order to illustrate the problem, the following recording was aired on Rustavi 2 and Tabula TV.
Giorgi [citizen]: By the way, do you have a father, did a man brought you up?
Tornike Ustarashvili, lawyer at Tabula: Why it is so important?
Giorgi: It is important, well I think even a woman would not have behaved the way you did…
I think a man should not be calling the Police.
Asaval-Dasavali, 26 December -1 February
Nino Burjanadze, United Democratic Movement: "I don't understand how any respectful Ukrainian can tolerate the fact that their government granted all the powers to those people, who had built a criminal system in Georgia and are currently wanted! This is shameful for the West too; Nationals would not have gone so far without their support!"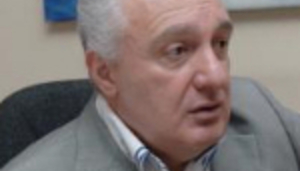 Asaval-Dasavali, 26 December -1 February
Temur Shashiashvili, United Democratic Movement: "People with non-Georgian mentality have settled themselves comfortably in Government and the reactive Western powers are backing them up…
The process of "Sorosization" has been successfully completed in Georgia…I know several youth organizations, they receive dozens of millions from foreign sources and they fight against National ideology instead. Government, on the other hand, is protecting them and is considering their ideas. Fortunately, Bidzina Ivanishvili still has some chances left to make up for his mistakes!"
Obiektivi, Night Studio, 29 January

Irakli Kakabadze, writer, conflictologist: "Assassinations are common in West and also in Russia. However, they definitely have much more developed technologies in West; somebody may be assassinated so that no one will know anything…
And if the president of America acts against this corporate world, he will be assassinated, just the way John Kennedy was."
Obiektivi, Night Studio, 27 January
Vaja Otarashili, Patriots' Alliance:" You should not have an ilussion, that there is either an oppositional or positional parties there [Parliament]. We have a Georgian parliament controlled from abroad. It takes just one wink, or rise of a flag and they will immediately adopt an anti-discrimination law."
Kviris Qronika, 26 January – 1 February
Rezo Amashukeli, poet: They [Giga Bokeria, Givi Targamandze] have channeled all our money to the corrupt "People's Party" and the West…
On the Epiphany day, I saw his Excellency [saying articulately] Norland, in the Trinity church. Somehow, he is a little too respectful to our Orthodox church, what is going on? Those Americans who pat "Nationals" heads, do they want to gain over people?... What do they mean when they speak of Western values? Do they mean that a child can grow up, not knowing if he/she is a boy or a girl? Is this the western value?"

Sakinformi, 29 January
Title: "Caucasian Summer" – The Author of revolutions in Georgia, Ukraine and Armenia is USA And we are modest enough to ask Norland, what he has to do in the Orthodox church?!"
Global Research: "None of the governments had ever been as dangerous to the world community as USA is!"
Barack Obama serves only the interests of the rich. He does not give a damn for regular people. The process of turning USA into a police government commenced while Bush-junior, it has reached its peak during Obamas rule…"
Obiektivi, Night Studio, 1 February

Hamlet Chipashvili, political scientist: "But Ukrainians are of course influenced by the Americans and other European puppet governments that are enslaved by USA, they make them do, whatever they want…
Valeri Kvaratskhelia, anchor: "By creating this center [NATO training base], they want to create some problems here."
Hamlet Chipashvili, political scientist: "What values are they speaking of? – the gay parades, maybe?"
TV Viewer: "The West has always been striving to turn down the Orthodoxy, starting from the times of Bizantiane empire. In case of Bizantium they managed it, then they started the same with Russia. This is the war against Orthodoxy…
What are Western values, if we look through it carefully; it is just the rule of Money. Jesus says: " me or money" and this is the society that is ruled by money… "
Valeri Kvaratskhelia, anchor: You are right.
Tamar Kiknadze, political scientist: "The logic of Georgian people really surprises me, when they stand in the church , they cross themselves, they respect Patriarch and at the same time they aspire to Europe, which is not Christian anymore. They know nothing about this…There is nothing said about Christianity in their constitution."
Iuri Mechitovi, photographer: "This is a target [NATO training center], which is devastating for Georgia…Unfortiunately our government has never been independent, so it will fulfill whatever others tell them to."
Hamlet Chipashvili, political scientist: "There are many cases, when American police officers shoot Afro-Americans without any purpose. I have seen it myself, how an American police officer choked one Afro-American, who was begging to let him go, but the police officer choked him right on the street. It means that it is normal for America to behave rakish.
Americans are employed at our Ministry of Internal affairs, for example son of the former US ambassador to Georgia Richard Miles. With their help, our police officers have mastered all that cruelty that they used against innocent people afterwards."
Tamar Davituliani, author: "This is the only country that does not provide financial support to the parents of ill children" – stated Obama, - You are deeply mistaken Mr. president! It neither exists in those countries, were your "sons of the beaches" are in the government."
Levan Chachua, Georgian Idea: "Western powers will benefit from the destabilization in Caucasus, they are using those who have made themselves comfortable in the government of Ukraine, and
among them are Ukrainians, non-Ukrainians and Georgians too…
We are mistaken to think that Margvelashvili is the president, Gharibashvili is the Prime minister or Usupashvili is the chair of the parliament. In reality Richard Norlan is the president, prime minister and the chairman of the parliament too."
Shota Glurjidze, architect: "So our "eternal friend" USA controls that toxic trinity: Nats, Resps and NGOs!!!"
Stigmatization of persons with downs syndrome
Rustavi 2, program Kurieri, Imedi TV, program Qronika, 30 January
Nino Burjanadze, United democratic movement: "When you confiscate 12-year-old car of Saakashvilis grandmother, you have to expect an adequate reactions from the international community about this down like behavior."
After critical feedback from NGOs about Nino Burjanadze statement, she publicly apologized for using the term "down syndrom" as an abusive language.

The newsletter was made possible by generous support of the American people rendered through the USA Agency for International Development (USAID).

The contents of the newsletter are responsibility of the Media Development Foundation (MDF) and do not necessarily reflect the views of the USAID and USA.